We are Extreme Motorcycle Audio
Extreme motorcycle Audio is a unique store. We are bikers, audio technicians and installers with 25 years' experience in the mobile electronics / audio business, with an understanding of the audio environment requirements of motorcycle audio. We are a division of Extreme Car Audio (since 1991) and home of Team XFL Stereo Competition Team. We have 2 "brick and mortar" stores in Eastern TN. Our Team consists of audio technicians and installers who create and install systems "hands on" in our shops as well as at lots of bike rallies. We are "Bikers"!
GPS Navigation

CD & DVD Receivers

Speakers & Subs
Car Amplifiers & Equalizers

Custom Lighting

And MUCH More!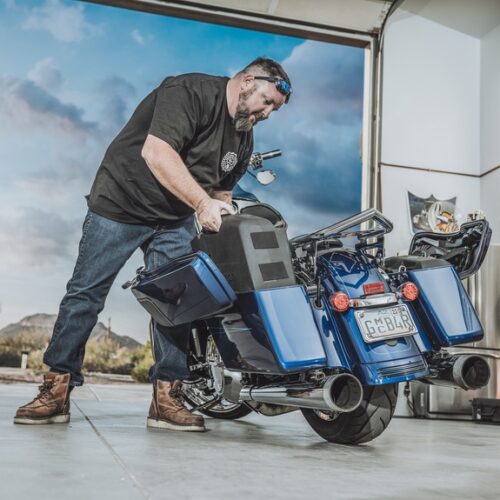 STEP 2. WE DO THE JOB
Professional installation of needed systems by EMA.
STEP 3. YOU APPROVE THE WORK
All of our services and audio systems meet our highest standards. We only deal with industry leaders.
We are looking for an installation rockstar!
Are you a top producer who is looking to show off your audio installation skills and be rewarded?
latest news
Read our store and industry news.
Make an appointment today for your FREE system design consultation online!
(423) 289-5917